Sticker Human the easiest way to get your Hack Club Stickers shipped to you
- 15th Jun 2021, Harsh Bajpai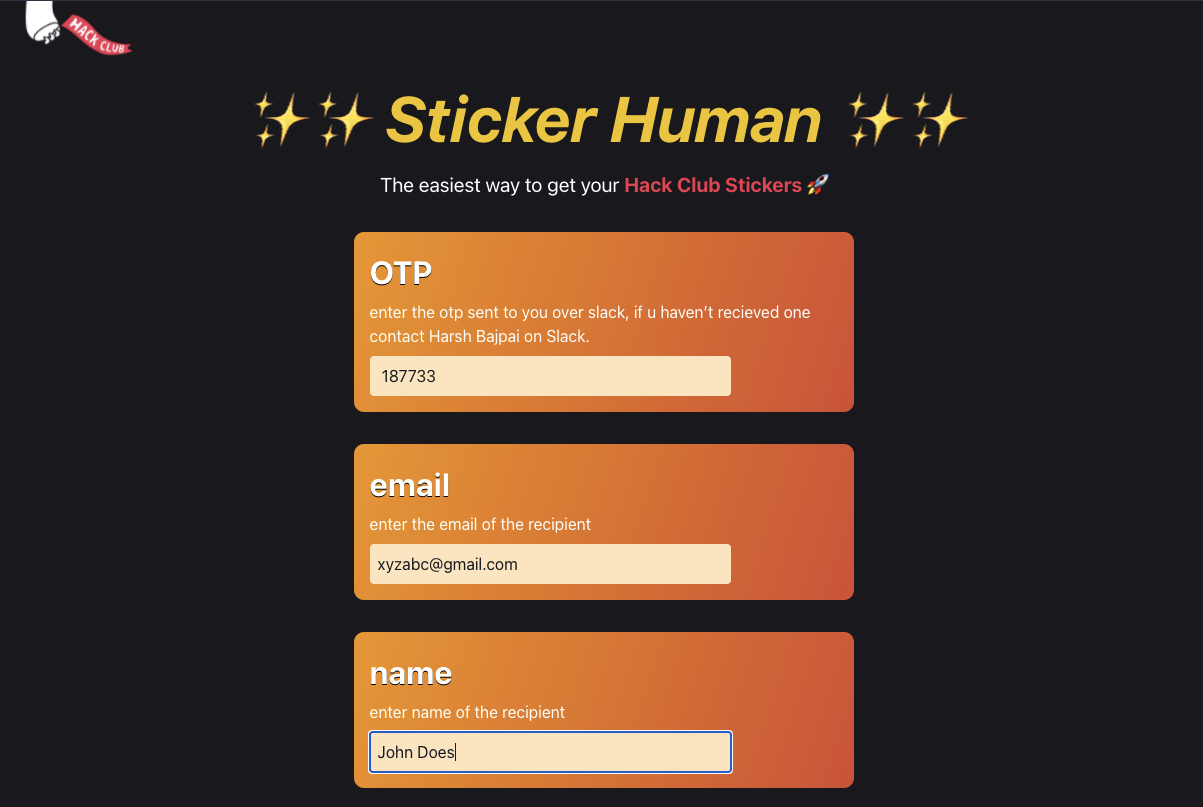 Sticker human is an OTP-based sticker booking system.

We generate an OTP and send it to you so that you can use that OTP to book your stickers from https://stickerhuman.hackclub.com.
The OTP comes with a sticker count, which makes sure that an OTP can't redeem more than the allotted amount of sticker.

We were recently using google forms and were getting a lot of spam. Stickerhuman makes sure that people to whom we have issued OTP are the only ones that will be applying.
People were also sometimes fooling the system by applying more stickers than they need, Sticker Human also solves this by tying a sticker count with the OTP.
The process
We make an OTP with your slack username, and you receive it on slack, along with a link to a website to fill ur details.

You fill up the details and validate yourself via your OTP.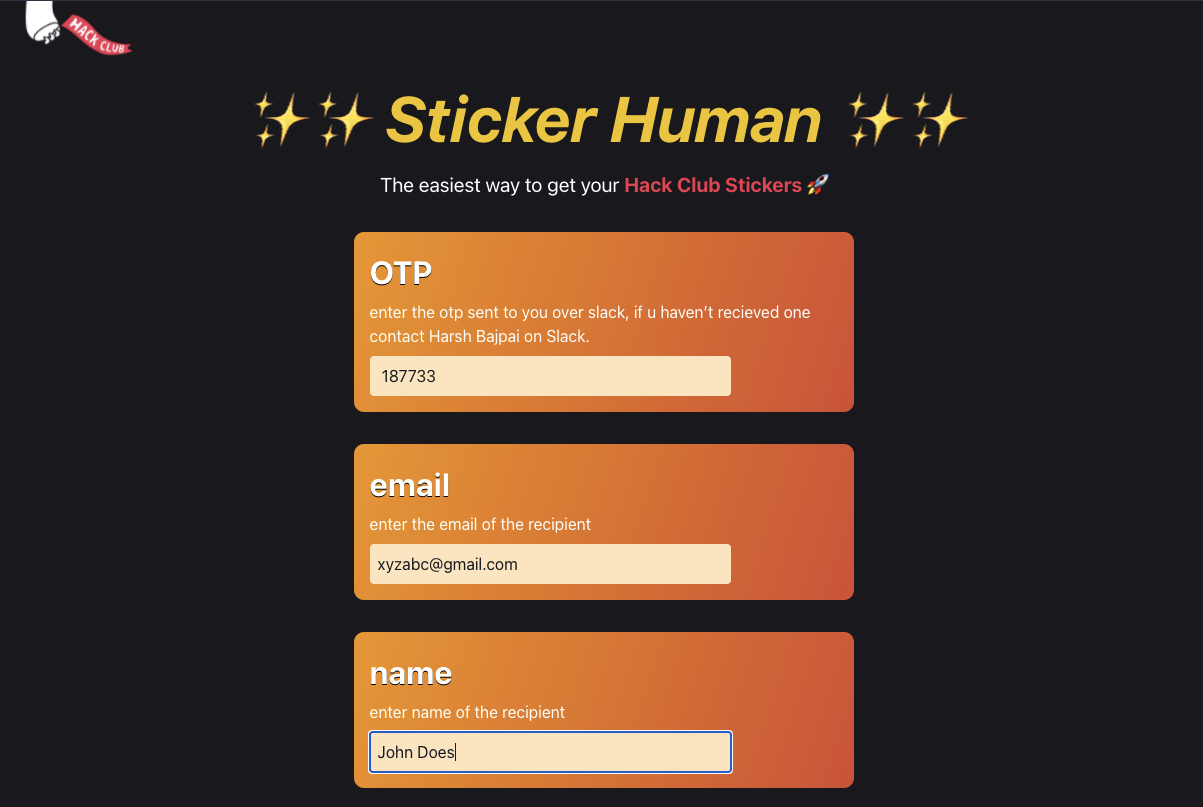 Once you fill the form, our shipping department gets notified and gets ur order directly via slack.

Once shipped we will reach out to you and will provide you the tracking details.
Test it out at https://stickerhuman.hackclub.com
Source code: https://github.com/hackclub/stickerhuman
We hope this will make the process of getting your stickers smoother.
We will be shipping more features with it and you will be seeing Sticker Human get better and better each day.
Till then keep hacking and keep the hacker spirit alive.