Happy Birthday Annlee!
- 28th May 2021, Shubhangi Gupta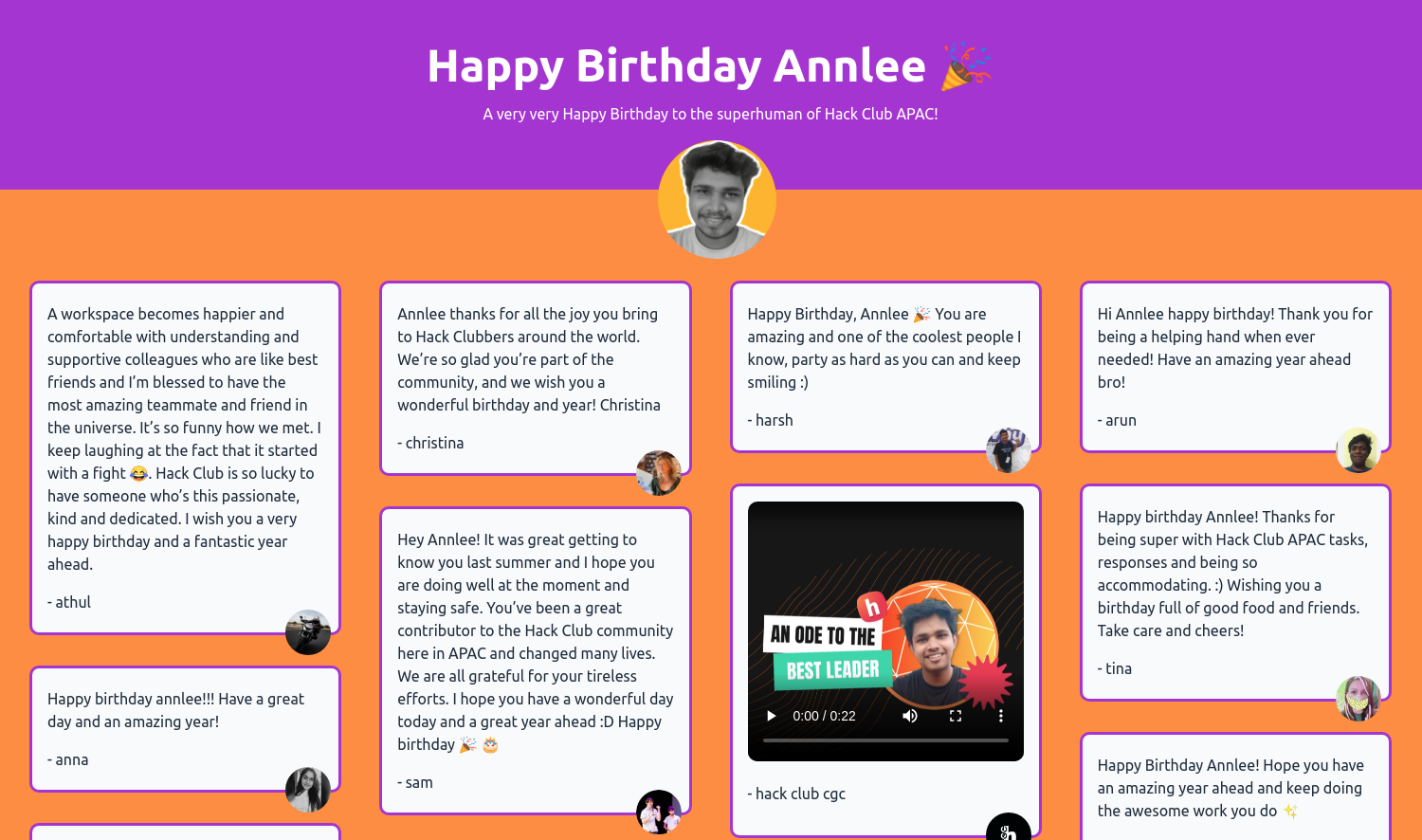 Hack clubbers have a hacky way to wish birthdays!
On 10th June, we celebrate the birthday of Annlee Fores, the logistic backbone of Hack Club APAC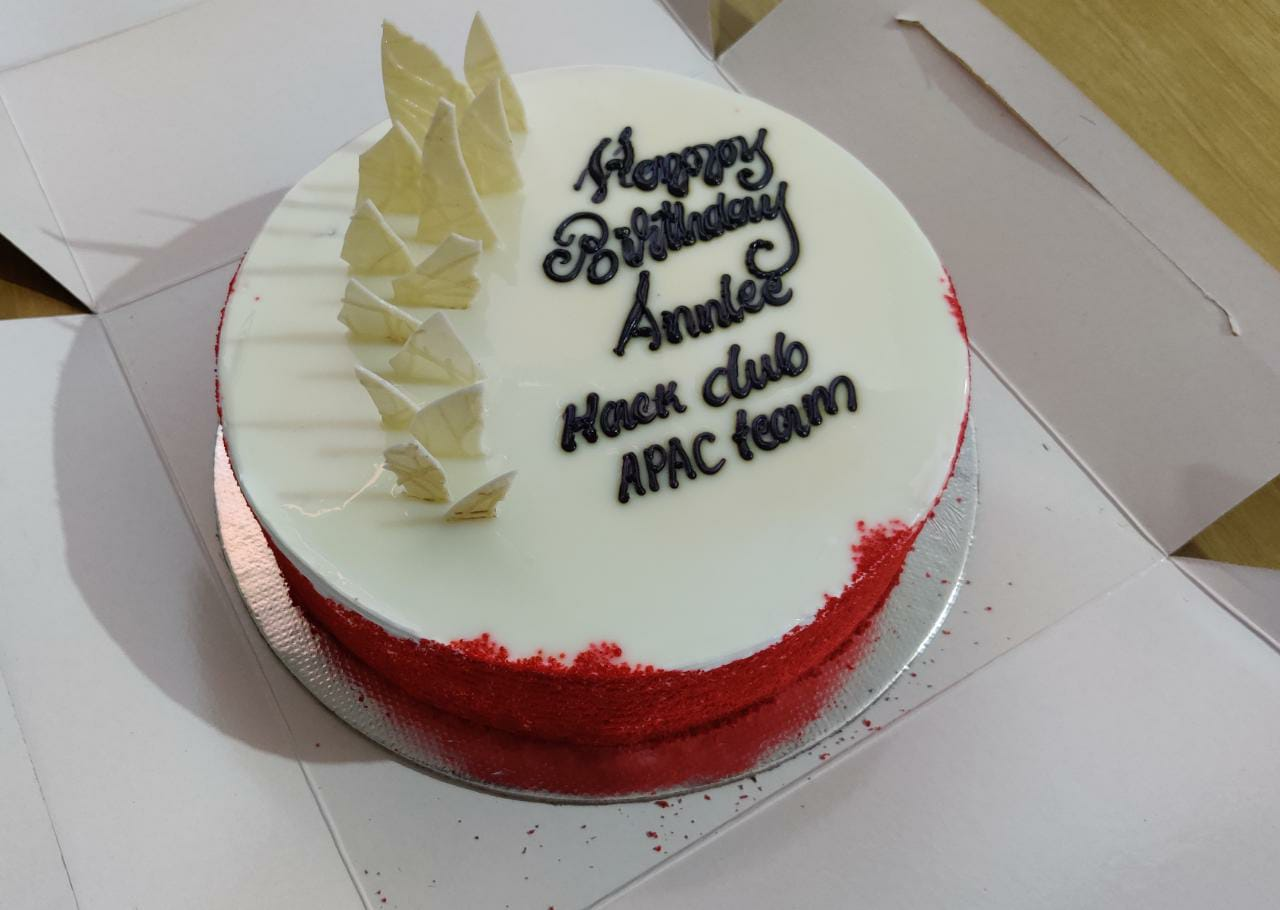 We are so lucky to have someone who's so passionate, kind and dedicated. We wish you a very happy birthday and an amazing year ahead.
Check out the web gallery at https://annlee.party
Find the code at - https://github.com/bajpai244/annleebirthday